British Canoeing
Paddlesport Instructor
---
This course is designed for people whose main focus is to deliver paddlesport taster/starter sessions and short journeys in very sheltered water environments.

This 2 day course helps to prepare candidates for their first paddlesport instructing role, ensuring they are 'primed and ready' to deliver taster sessions for people new to Paddlesport.

Personal Paddling and Rescue Competence


Candidates will choose to paddle one type* of stable craft for the personal paddling and rescue skills assessment.

*Kayak (closed or open cockpit), sit on top, open canoe, or stand up paddleboard.

The Paddlesport Instructor Course Guide and Assessment Guidance provide specific information about the required standard. Please note that this is an assessment course as there isn't time for training during the course.

The Paddlesport Instructor course has been designed on the premise that the candidate has the required personal and rescue skills prior to course attendance. These components are assessed (but not trained) during the course.

It is not in the best interests of the candidate to attend the course without meeting these standards.

If a candidate does not complete an element required for certification by the end of the assessment course, there are two potential outcomes:

In most circumstances the candidate would be required to repeat all aspects of assessment on a future course.
Alternatively, the candidate can work with the same provider to conclude the assessment components; with the assessor providing further opportunity for the candidate to demonstrate competence in the specific element/s as required. If this option is chosen, it must be concluded within 2 months.

All our courses are delivered by coaches who are extremely active in the sport. We believe that in order to coach well we must work hard to stay at the forefront of the sport. This means that we can give you the most up to date paddling tips. We understand what we do and coach technical and tactical solutions that work in the environment they are supposed to.

Equipment

On our course you will have the opportunity to use some of our excellent fleet of boats, including a very up to date collection of Dagger river boats and well set up Royalex canoes.


Venues

We run coaching courses at a variety of venues. We pick these venues very carefully to make sure they help to make your progression to Paddlesport Instructor as smooth as possible. These include Water Park Lakeland Adventure Centre, Coniston, Cumbria and the Tees Barrage International White Water Centre, Stockton on Tees.

If your club or workplace has a suitable venue to hold a Paddlesport Instructor course we would be happy to provide a course at your venue. Please contact us to discuss options.

Course Dates

7,8 June (Windermere)
Course fee: £220 including boats and paddles. Please bring your own if you wish. (FSRT on 6 June for an additional £100, if required).

14,15,16 June (St Mary's Loch, Scottish Borders)
Course fee: £375 includes Foundation Safety and Rescue Training and boats and paddles.

15,16 September (Ullswater)
Course fee: £220 including boats and paddles. Please bring your own if you wish. (FSRT on 14 September for an additional £100, if required).

Pre-requisites

Full Home Nation Membership
Home Nation Registration
Foundation Safety and Rescue Training (FSRT)
Personal Paddling and Rescue Competence (see main information on the left)
Minimum age 14

Registration is valid for 12 months from the date of registration. It is recommended that candidates allow at least 1 week before their planned course for their registration to be processed and course materials sent out.

Resources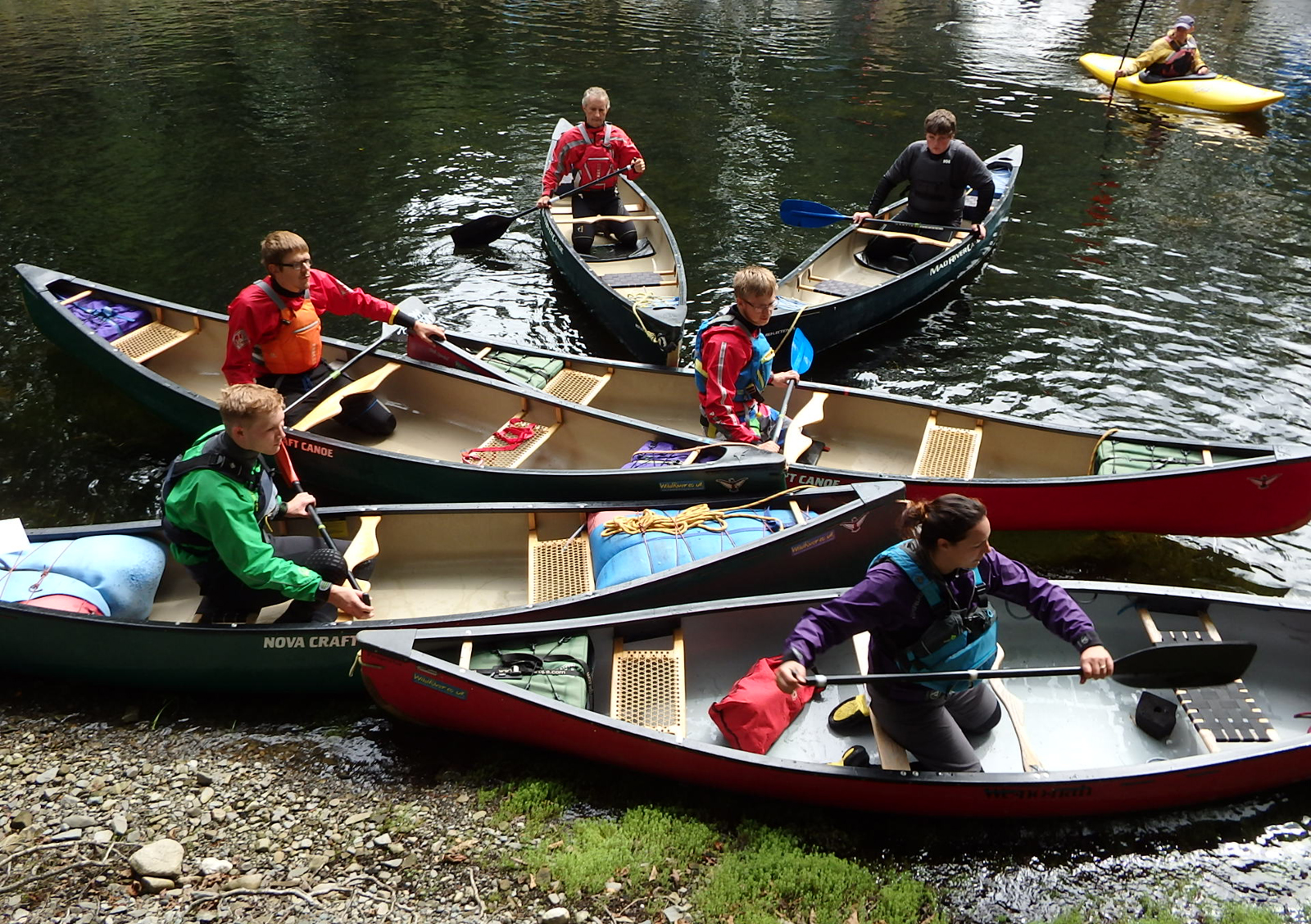 Preparing for a British Canoeing Paddlesport Instructor Course with Wild River
1. Select a course and book
Select your preferred course dates from the Wild River Course Calendar and book your place.
Wild River will send you detailed information including the course number for registration, start time, directions to the venue and any other information you need.
Send a deposit of £50 or the full course fee to confirm your place. See Booking Information for details of how to pay.
2. Become a British Canoeing Member
Join on-line, click here. Choose the 'on the water' option (£45 per year).
3. Register with British Canoeing
Once you become a member you can register on-line via your membership portal.

For SCA members please click here.
*Although the Foundation Safety and Rescue Training is a pre-requisite for Paddlesport Instructor, if you have not already completed the training you should still register as soon as possible. In most cases FSRT can be undertaken in connection with our Paddlesport Instructor course.
4. On the first day of the course
Turn up on the first day of the course with:
British Canoeing Membership number
FSRT Certificate (if you have one).
Enjoy the course!
Apply for funding
If you are a member of a canoe club you may be entitled to some support from them or from British Canoeing. Contact the treasurer of your club or the Paddlesport Development Officer for your region.