British Canoeing
Paddlesport Instructor
---
The Paddlesport Instructor coach qualification is the first and most important step of the British Canoeing coaching pathway. The Paddlesporrt Instructor course prepares paddlers brilliantly to coach beginners in paddlesport or to work under another qualified coach. The course is open to any 2 Star paddler who is over 16.

All our courses are delivered by coaches who are extremely active in the sport. We believe that in order to coach well we must work hard to stay at the forefront of the sport. This means that we can give you the most up to date paddling tips. We understand what we do and coach technical and tactical solutions that work in the environment they are supposed to.

Equipment

On our course you will have the opportunity to use some of our excellent fleet of boats, including a very up to date collection of Dagger river boats and well set up Royalex canoes.


We ask that everyone brings a boat to the course. We don't mind what it is; in fact the rare competition boats would be very welcome. Combined with our extensive fleet of river boats, canoes and sea kayaks we will then have lots of different craft for people to use on the course. If you have difficulty bringing a boat we can provide one for a small charge (please see Equipment).

Venues

We run a large number of Level 1 courses each year at a variety of venues. We pick these venues very carefully to make sure they help to make your progression to Paddlesport Coach as smooth as possible. These include Water Park Lakeland Adventure Centre, Coniston, Cumbria and the Tees Barrage International White Water Centre, Stockton on Tees.

If your club or workplace has a suitable venue to hold a Paddlesport Instructor course we would be happy to provide a course at your venue. Please contact us to discuss options.

Course Dates

26,27,28,29 July 2018
25,26,27,28 October 2018

Course fee: £280 (FSRT additional £55, if required)

Pre-requisites

All candidates must register with British Canoeing.

Note that it can take two weeks for British Canoeing to process your CR form so please send it to them as soon as possible.

Minimum age of 16
Foundation Safety and Rescue Training (Canoe Safety Test is NOT suitable).
Boat based coaches must be at a good 2 Star standard. It is possible to access a 2 Star assessment but you must already be at the standard as there is limited time for further personal skill training.

Please bring your stamped CR FORM along with your 2 STAR and FSRT certificates on the first day. We will also look at First Aid Certificates, if you have one. First Aid is not a pre-requisite for the award.

Resources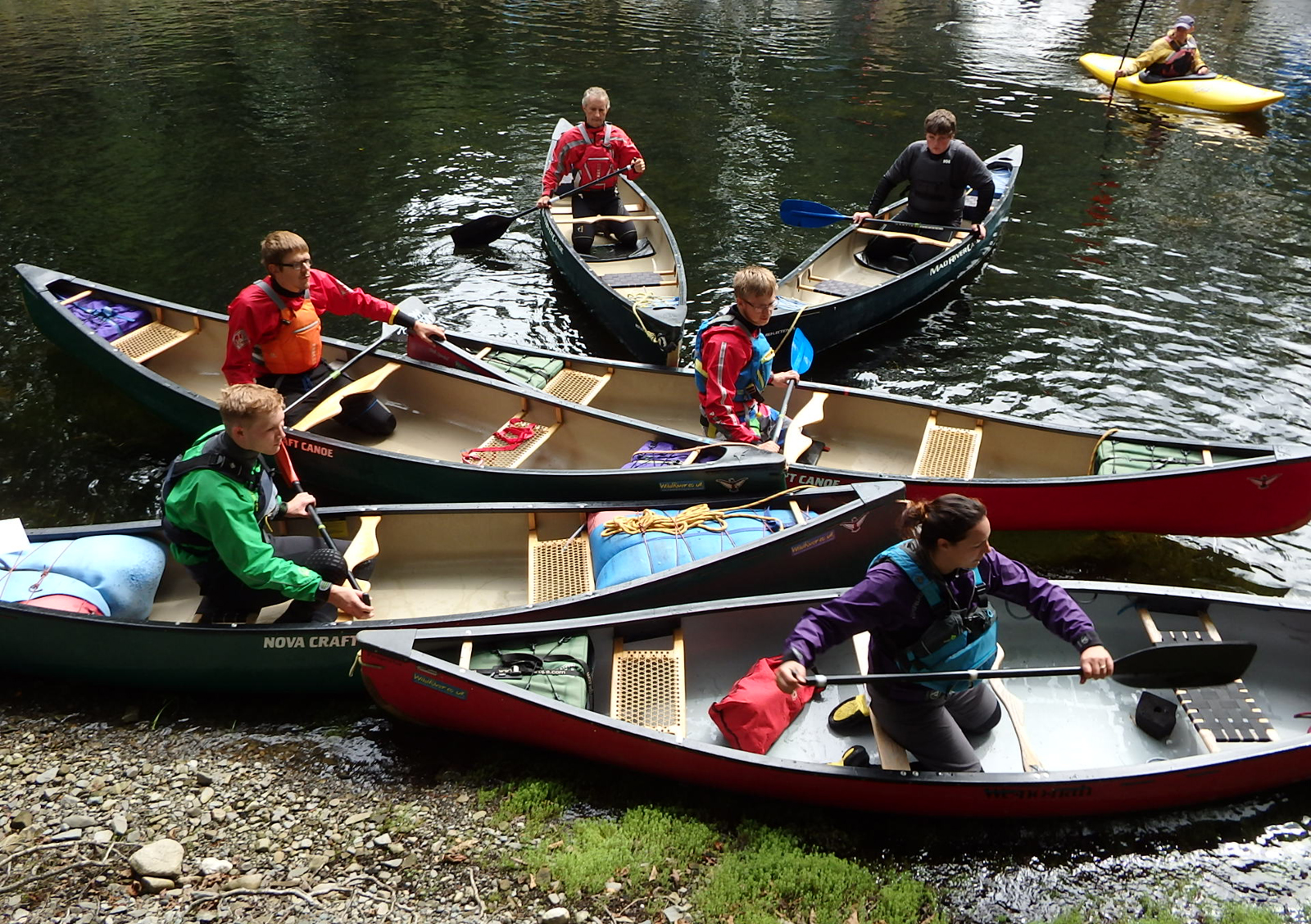 Preparing for a British Canoeing Paddlesport Instructor Course with Wild River
1. Select a course and book
Select your preferred course dates from the Wild River Course Calendar and book your place.
Wild River will send you detailed information including start time, directions to the venue and any other information you need.
2. Send a deposit to Wild River
Send a deposit of £50 or the full course fee to confirm your place (Cheques payable to Sean McGrath).
See Booking Info for details of how to pay.
3. Register with British Canoeing
Complete a Course Registration (CR) form

Registration fee is £45. Cheques should be made payable to 'British Canoeing'.
Candidates in Scotland are requested to complete the SCA CR Form
4. Return your completed CR form
Return your completed CR form with your registration fee, 2 Star and Foundation Safety and Rescue Training (FSRT) certificates (if you have completed them)* to British Canoeing. These should be returned to the appropriate British Canoeing office, depending on where you live - see list of British Canoeing addresses
*Although the 2 Star Award and FSRT are pre-requisites for this course, you should still register asap if you do not have these. In most cases these can be undertaken in connection with our Paddlesport Instructor course. It is possible to access a 2 Star assessment during our Paddlesport Instructor courses, but you must however already be at the standard as there is limited time for further personal skill training.
5. Apply for funding
If you are a member of a canoe club you may be entitled to some support from them or from British Canoeing. Contact the treasurer of your club or the Paddlesport Development Officer for your region.
6. Go paddling
Having completed all of the above, take the time to make sure you are paddling at a strong 2 Star standard in both types of craft. During the course you will spend time in a wide variety of boats including general purpose kayaks, canoes and sea kayaks. You will enjoy the course more if you are comfortable in the different craft.
Your personal skill in BOTH craft will be assessed on the course.
7. On the first day of the course
Turn up on the first day of the course with:
British Canoeing Candidate Pack
Stamped CR form
FSRT and 2 Star Certificates (if you have completed them).
Enjoy the course!